• behind the scenes • Cornwall Life • Hygge • slowliving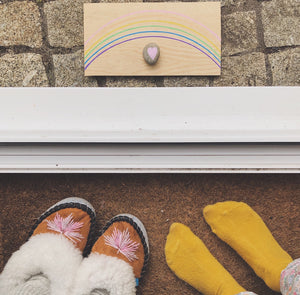 We are home and we are safe.
As I look out over this rainbow to the world beyond my front door step; the world I used to know and sometimes took for granted. I wonder how much will change, how much has already changed and what will remain the same. Thank the NHS.
---
• bath • Hygge • made in Cornwall • Moments carved in Wood • relax • slowliving
Anyone else feel like their finally finding their flow in this new way of being? Today I realised, it feels a bit like being on maternity leave; only with a slightly older, more sassy child. Only I think it's ever so slightly more fun.We have a routine, we've made time for lots of fun stuff, today we created a home spa, using up all of the bits left over from smellies sets I got for Christmas, we even got Alexa to play her 'home spa' playlist. We've made Easter cards to send and have done a load and of baking....
---
• Cornwall Life • mothers day • self-isolating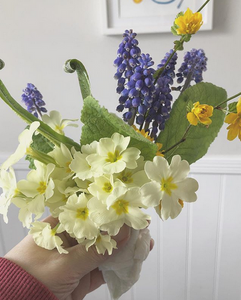 Mother's Day while self isolating
---
• autumn-planning • behind the scenes • Cornwall Life • crumbs-of-cornish-bliss • Hygge • slowliving
I love baking, especially when I can make things to share with fruit we've picked ourselves and for free in Cornwall.

---
• coast • coastal living • Cornwall Life • summer
Slowing down for summer by the Cornish coast.